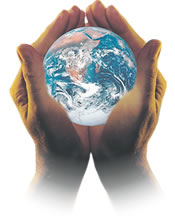 BUILD YOUR CAREER with a dynamic, growing corporation whom is an equal opportunity employer .
KEY HIGH VACUUM PRODUCTS, INC. is a leading provider of high and ultra high vacuum components serving the R&D and semiconductor markets. KEY HIGH VACUUM PRODUCTS,INC. is centrally located on Long Island in Nesconset, New York, Approximately 40 miles from New York City. We pride ourselves on our innovative components and solutions to customer requirements. Originally established and based in Saint James, (Suffolk County); serving the Research and Development markets. Since then KEY HIGH VACUUM PRODUCTS, INC. has grown into a leading manufacturer of high vacuum equipment and components which can be found in our 250 page catalog.
Our Nesconset facility incorporates all of our administrative, engineering and manufacturing operations. The plant manufactures many different types of valves, traps, ISO components as well as pumping systems, literally thousands of components and accessories are warehoused in this facility. During the last two decades KEY HIGH VACUUM PRODUCTS, INC. has continued to grow in an organized manner. Despite the cynical natural of the economy these days, we are proud to say we have never had to "lay-off" an employee, we maintain a stable work environment for all of our employees. This is the reason for our organized growth and we are and committed to our employee's and to the U.S. market. In the new millennium, KEY HIGH VACUUM PRODUCTS, INC. will continue to provide the innovative products and services required by the world's leading manufacturers.
Job Opportunities
Please request a KEY HIGH VACUUM PRODUCTS,INC.
Job Application by phone, fax, email or US Mail.
Fax 631-360-3973
Phone 631-360-3970
Email: aj@keyhigh.com

Walk in Applicants:
36 Southern Boulevard
Nesconset New York 11767